My family is from England, (Barlow) Italy, (Battaglia, Italiano, Florientines, and Rego) Scotland, (Cory) and Germany (Davis). We still tell many stories and hold many traditions, all of which are listed throughout this ancestry report. I am 25% English, 50% Italian, 15% German, and 5% Scottish. Inside my report is a family tree, a world map identifying countries of origin, stories told by ancestors or passed down by family members, factual information of countries of origin including foods, customs, traditions, jobs my ancestors had and pictures.
England is where we got our independence. England also has the Royal Family who are the wealthiest land owners in the world. England eats a lot of beef and potatoes and most everything we eat in America. It is an industrial trading land. Other industries are aerospace, cars, electronic good and textiles. A custom is the changing of the guards in front of Buckingham Palace. Big Ben is the famous clock tower. Another custom in England is noon tea.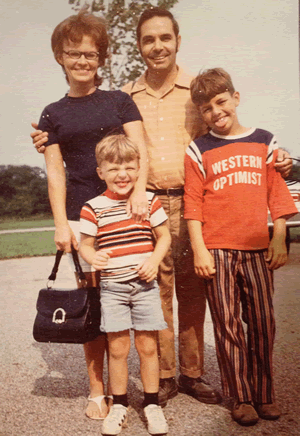 My mom's side of the family is from Sicily, Italy. I am more Italian than any other nationality. Italy is where the Pope lives. The Pope is the religious leader of the world. Italians eat dishes with names like lasagna, eggplant parmigiana and ravioli. My nana Battaglia makes homemade marinara sauce, which is a meatless spaghetti sauce, ravioli, and she uses a broom stick to make a dessert called canolli. She also makes something called beanulada, which is Italian sausage or spinach and onions rolled up in bread dough. When she calls us to the table to eat she says "Manga Bella" which means eat beautiful.
In Scotland they eat a lot of sheep and haggis (which is sheep stomach) and they drink a lot of whisky. Industries are textiles, clothing, transportation goods and chemicals. Some customs are to have arranged marriages, huge Italian weddings, christenings, and baptisms. Another custom is crushing grapes for wine.
The Barlow family came from England. Wales to be more specific. They came to Ohio for free land given by president Jefferson as payment to the veterans. They settled in Jackson Ohio where Edward Barlow had a job as a safety director at a factory. Great grandmother Barlow worked at a factory called Jessco (pig iron) until she retired at the age of 70. Grandpa Ron was born and raised in Jackson Ohio. He went to the Korean war where he started his radio carrier and to this day he is still on the air on K-95 FM Sunday evenings. My grandfather, Ron, moved to Columbus, Ohio after he got married to my grandmother, Mary Alice Davis. They had two sons, David Edward and Steven Edward. Then he built a radio station in Marysville, Ohio and my dad and uncle started their radio careers. My uncle Steve works with my grandfather on Sunday evenings and after that show he has another air shift until midnight. My dad, Dave went to Otterbein College and then transferred to Kent State University where he met my mom. They were married and had three children, Jaysen Edward, Jesse Rae and Jaime Edward Barlow.
The Italiano family came from Italy, Sicily to be more precise. They settled in Pennsylvania. My great great grandfather, Michael Italiano, and his wife Mary had 7 children and one of their daughters, Rose moved to Cleveland, Ohio. My nana Rose married a man named Joe Battaglia and they had 4 children. One of their daughters, Pauline married Charles Anthony Rego who were later divorced and my granny married Dr. Raymond Feudo. My granny Pauline and Chuck had 4 children. The first was my mom Maria Elena. My mom went to Kent State University to study art and met my dad there.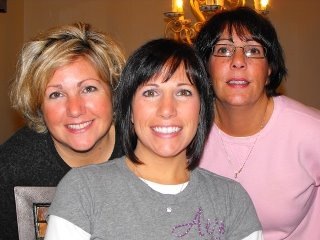 The Rego family started a grocery store in Cleveland, Ohio called Rego's Stop-n-Shop. Then they went into a partnership with another family called the Rini's and the stores were changed to Rini/Rego Stop-n-Shop. Today the stores are called Rini/Rego Market Place and they have 14 stores in the greater Cleveland area. Some traditions that still hold strong today are big Christmas get togethers, the middle name Edward and on New Years Day we eat Pork, the other white meat.
We also have a few interesting stories from both sides of my family. My great great grandfather Battaglia was nicknamed "Ladders Florentine" because he used to break into houses and rob them. When he came to America, at Ellis Island, they asked for his name and when he said Florentine the immigration people could not understand that he was telling them his last name so they gave him the name Michael Battaglia. His son, my great grandfather was a barber and he kept a bat in the barbershop "just in case of trouble" and he got the nickname "Joe Batty".
The Cory family was deported from Scotland to America. In Scotland the Corys were horse thieves. When Charles Rego came to America once again the immigration department couldn't understand him so they gave him the name Rego, which he kept and so did the rest of the family. His birth name was Arraca.(Michael took back Florentine and on his grave stone it reads Michael Ross Florentine).
The countries of origin are as follows: Barlow England Cory Scotland Italiano Italy Battaglia Italy Rego Italy Davis England Here are some of the jobs my ancestors have had: Edward Barlow was a safety director at a factory. Oscar Davis was a railroad worker. Joe Battaglia was a barber. Michael Italiano was a coal mine guard. Charles Rego Sr. had a fruit stand. Charles Rego owns grocery stores.
Jaysen Barlow's 5th grade heritage report